Handi-life_Blind Sport_K4
Handi-life_SE_K4
FUN GAMES & ACTIVITIES FOR EVERYONE
Handi-life_Boccia_products_K4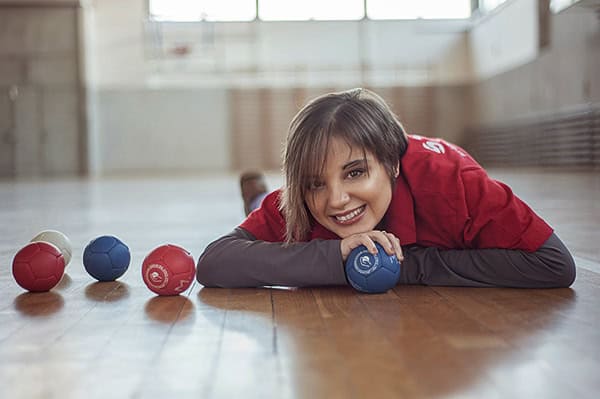 Boccia is a true grassroot sport. In 1968, a couple of  Danish para-sports clubs came up with the idea of  playing indoors boccia with homemade boccia balls,  and their enthusiasm about the game inspired others  to participate.
Today, boccia is organised by BISFed, Boccia Internati onal Sports Federation.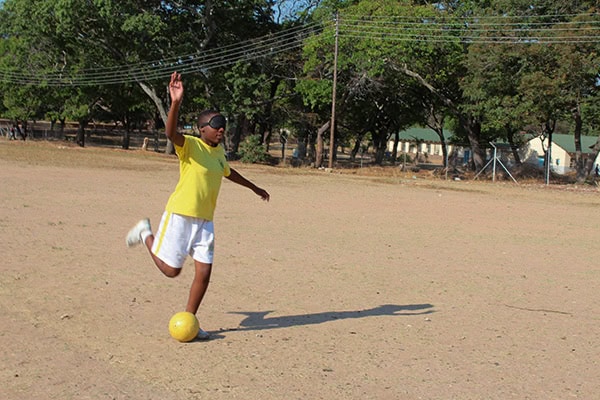 We are situated in tiny Denmark, but our considerable international network makes it possible for us to reach the entire world.
With distributors in more than 30 countries as well as our logistical setup in Denmark, we deliver to more than 80 countries throughout the world.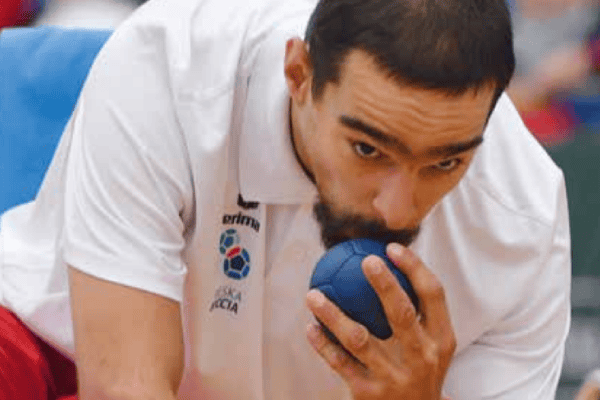 Suppliers to all Paralympic Games
Because we are dedicated to developing the best products, we collaborate with some of the best sports organizations in the world.
We have been suppliers to all Paralympic Games since Seoul 1988.
Will Norman – AWESOME AUDIBLE BALLS
,
"I just wanted to write and let you know that the two audible balls we ordered last year (Rattle ball, soccer size and Petito ball) are brilliant. I am a former Paralympic blind footballer with a severely visually impaired son.
I wanted him to enjoy football, but felt that at 9 years old, the IBSA specification balls would be too heavy and difficult for him. The Rattle Ball is perfect for him to use for recreation and fun as it makes just as good a sound as the IBSA version, but is much lighter and easy to use.
I struggled a lot with access to the right kind of equipment myself as a kid and I'm determined that my son should not have to scale the same obstacles as I did. Your work in this area and the sheer scale and variety of options available is a massive massive benefit to us compared to the situation of my youth – which apparently was back when the dinosaurs were around!"
Premium goods (Ledo Suede Supersoft boccia balls and bags)
,
Dear Handi Life Sport, Everything arrived in one piece today!! THANK YOU SO MUCH!! ❤ I'm going to training today and I will check the new balls on court. I catched them already and I really like them and I'm sure these are supersoft. ?? Before the competition I will use the Bisfed test kit to check the balls with ramp test for sure. You know the new rules are really hard. In the call room if we have a bad ball the referees take them out and we won't get another one and they will check our balls after the match once more so this is a true nightmare I think..??? I always check my balls when I finish the training.?? Thank you very much for a lot of help and for these premium goods. I hope they will help me a lot in competitions. 🙂 I wish the best for all of you! Vivien Nagy
Lily Jagodzinski, FOOTBALL FOR THE BLIND
,
"We appreciate all of your help within the past year with Camp Abilities and the different 5-a-side orders. We have shared your name with over 30+ people about your soccer balls and have only heard positive things. We are always recommending you to people who are curious about getting into blind soccer and are looking into order equipment for themselves."
Hangchul Jo – BOCCIA
,
"I am a Boccia couch in Incheon in Korea who ordered supersoft balls few month ago. I would like to order again those items. Actually, I had joined national competition a month ago and my player got the silver medal with your supersoft balls. That was first time for my player to get the medal. What a suprise!!!"
Gustav Kallan – GOALBALL
,
Keon Richardson – FOOTBALL FOR THE BLIND
,
"Superb customer service and quality blind footballs and eyeshades! Thank you for supporting our blind football initiative in Zimbabwe! ⚽".
Bob Feeney – BOCCIA
,
"For 15 years, CP Sport, Nottingham, has sold Handi Life Sport's boccia equipment in England, Scotland and Wales. The popularity of the boccia sport is now strongly increasing and boccia is played by a broad spectrum of people within senior sports, the leisure sector, rehabilitation and disabled sports. CP Sport greatly values our long-term cooperation with Handi Life Sport. We appreciate their support and faultless service – and we look forward to continuing the cooperation for many years to come. Handi Life Sport manufactures boccia balls of fantastic quality – and the balls seem to last forever!"
FOKUS – PETANQUE
,
The Swedish weekly magazine, FOKUS, selected Handi Life Sport's Indoor Petanque as being amongst the 3. best products that were shown at the Senior Trade Show in Gothenburg.
Lotta Tengberg, centerchef – PETANQUE
,
"We started with one court, but we have now expanded into several courts. We have had many more visitors since we started Indoor Petanque. This has given positive, social effects. People meet before and after the game and chat together and have a pleasant time".
Kjell Jonasson – PETANQUE
,
"Indoor petanque has become immensely popular in Sweden where it is called "Inomhusboule". The game is played at senior centres, pensioners' clubs, senior residences and many other places. It is not strange that it has become so popular because the game is very social and contributes to enjoyment, laughter, activity, fellowship, exercise and excitement. All at the same time. Almost everyone can play petanque and it can be played everywhere on any kind of surface. It is simple and easy to play and the balls are easy to hold and of high quality."
Reiner Delgado, DBSV – SOUND BALLS
"In the German organisation for the blind and visually impaired (DBSV), we have tested Handi Life Sport's new football / futsal ball – and we think it is brilliant to play with."
David Bacon – BOCCIA
,
Hello, I just wanted to give some feedback on your boccia ball set. I am a volunteer at an old people's center in Den Bosch, Holland. Every week, when I can, I help with a game using your product. After 4 years the balls are in excellent condition even though they are regularly used. More importantly, the residents really enjoy the game which they can easily manage and provides the possibility of skill and chance. Many thanks.
Peter Pearse – BOCCIA
"Through the years, Handi Life Sport has donated their first-class boccia balls to use at international boccia competitions such as the European championships, World championships and the Paralympic Games. In so doing, Handi Life Sport has generously supported the international sport of boccia."
Andrea Madunová – BOCCIA
,
"For people suffering from muscular dystrophy boccia meant revolution, because it has opened for them the door leading back to the gym. For many people, the Handi Life Sport brand is associated with the balls and the game of boccia."
Francisco Javier Olmos – BOCCIA
,
"Personally, I think that Handi Life Sport is a good company with a very responsible, friendly and professional team of employees. As the coach for the Chilean national Boccia team I have had a long cooperation with Handi Life Sport, which has always provided a fast and very friendly service. The sports equipment we have purchased from Handi Life Sport has been of outstanding quality, which allows the Olympic athletes to develop their social and sporting skills in the best way possible. What's more is that the importing process from Denmark has always been punctual and without problems. This has played an important role in the mutual relationship for both parties, which over a number of years has been characterised by trust. In brief, Handi Life Sport is an exceptionally credible company with high quality standards and professional employees."
Volkan Akyuz, Aksport, Ankara – SOUND BALLS
,
"Handi Life Sport's footballs for the blind and visually impaired are excellent with regard to quality, sound and playing abilities. The balls are used in Turkey by several sports federations such as The Turkish Football Federation, The Turkish Athletics Federation and The Sports Union for the Blind."
Handi Life Sport was founded when the sport of boccia took its first beginnings. Our goal was to develop a consistent, high-quality ball for this new, exiting sport – because the sport of boccia could only succeed with dependable, first-class equipment.
The boccia ball is still at the heart of our company. Today, it can be found in many different varieties and qualities.
Many other products for games and sports have since been added to Handi Life Sport's range of quality equipment. Among them are petanque, sound balls, showdown, croquet, tennis balls, activity kits and more.
The common trait of all our products is that they can be used by everyone, including people with functional impairment. Many of our products can also be used both indoors and outdoors.
It is our mission and everyday joy to provide service to our wonderful costumers throughout the world by supplying them with the ideal equipment.
We appreciate customer feedback and would very much like to hear from you, because listening to feedback is the only thing that allow us to continue to improve and develop our products.
We believe that sport, games and collective activities create happiness, growth and positive relations. These are the values we work for in Handi Life Sport.
Watch our video to learn more about us: