The Rehabilitation process involves many aspects: physical, psychological, mental and social, and they are all connected.
An very important aspect of successful Rehabilitation is the motivation of the person / the individual that goes through the rehab process.
When the clients are positively believing that the process will lead to something better, they are encouraged to make more efforts. If they have fun together with others during the rehab process, they will be further motivated and empowered. So, the good circle has begun.
Fun Rehab

We created our Rehab products based on the idea that it is very effective to include fun, play, and social interaction in the rehab process.
Our products for Rehab and Physio provide essential training of muscles, movement, coordination and balance.
Ideally, the equipment should be used together with others to create the important social aspect.
Our products are safe, easy to use, and hold a variety of sensual properties through colours, shapes, sound and tactile stimuli.
The Handi Life Sport Fun Rehab products are used in Schools for Special Needs, by Physio Therpists, Occupational Therapists, Hospitals, Rehab Centers & Clinics, Activity Centers etc.
The products we recommend for rehabilitation all have these qualities:
They are easy and safe to use
They can be used inside with limited space
They can be used sitting or standing
They feature bright colours and are soft and pleasant to use.
They can be cleaned and disinfected
They look pleasing and professional

Below the 3 products you find our recommended activities.
Exercise with Trimmy Ball Handi Weight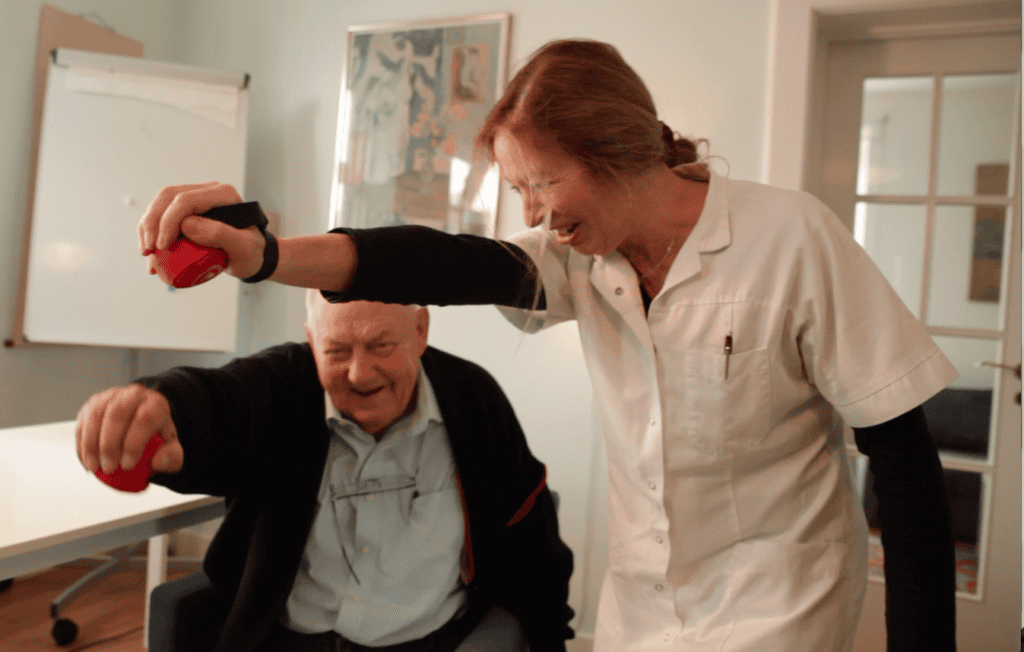 For inspiration watch this video about Trimmy Ball Introduction: